PSTM Events
Plastic Surgery The Meeting brings together the best and the brightest surgeons in the specialty, poised to share their expertise with colleagues who arrive from countries around the globe. Our annual meeting is poised to do just that and more!
Other events scheduled for Plastic Surgery The Meeting 2021 include:
Join us Friday, Oct. 29, at the Georgia World Congress Center to celebrate innovations in plastic surgery and a historic year. We'll recognize accomplishments, share in the specialty's successes and announce the ASPS Patients of Courage. Immediately afterwards, we'll enjoy a night of comradery at the Welcome Reception.
The Breast

Reconstruction Awareness Close the Loop 5K will be held in Atlanta during Plastic Surgery The Meeting 2021.
You can participate from wherever you are anytime between now and Oct. 31. Plus, your friends and family members can register and participate too.
The Close the Loop 5K will conclude Sunday, Oct. 31 at 9:30 a.m. Recognition for all winners will be made at closing ceremonies.
Get exclusive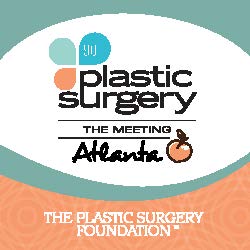 merchandise only with PSTM21 registration! ASPS members around the world collect our lapel pins annually. Keep your collection going! This year, you can ONLY get the commemorative Plastic Surgery Foundation lapel pin when you register for PSTM21.
Don't forget to add the 2020 virtual lapel pin to your collection, there are still pins available. Last year was the first time in ASPS history that Plastic Surgery The Meeting was held virtually. How will you commemorate this historic event?
Hurry because a limited number are available!